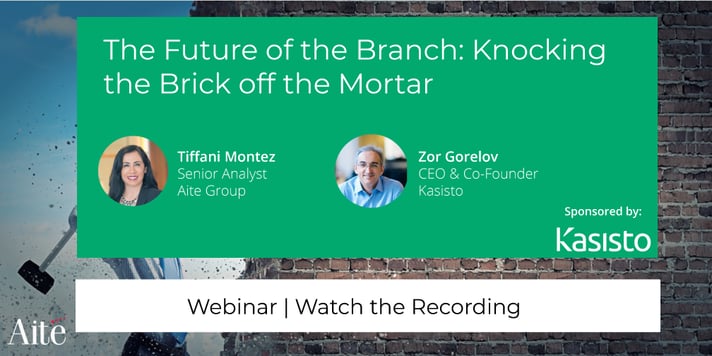 Over the last decade, financial institutions have been focused on migrating consumers from the higher-cost physical distribution points (branches and call centers) to digital channels (online and mobile). While many consumers crown digital as their everyday banking channel, many FIs have struggled with migrating certain banking activities from branches and call centers to digital channels.
With the COVID-19 pandemic, some retail banking customers have been reluctant or unable to rely on the branch the way they were at the beginning of the year. The crisis has catapulted digital adoption to the apex of its trajectory. Now that consumers have turned to digital channels to meet their everyday banking needs, FIs are being forced to revisit the role the branch will play in the future. Specifically, FIs need to create digital capabilities that provide better insight and advice than consumers get in a branch, and they must determine how to complement the digital experience by focusing on the branch interactions that drive value. To do that, FIs will need to balance their investment in branch expansion with their efforts to create a digital-first strategy.
In this webinar, Aite Group senior analyst Tiffani Montez and Kasisto's chief executive officer and co-founder Zor Gorelov explore digital banking adoption trends, how and where consumers manage their finances, what financial guidance they need, and how a digital-first strategy can help FIs transform the role of the branch and the overall banking experience.
The discussion covers:
A look at the current state of consumer banking behaviors

An examination of where the digital experience fails to help customers meet their financial goals

A dialogue on how consumers' changing digital behaviors may highlight branch inefficiency as they find easier ways to perform banking activities

An exploration of how FIs can reshape the branch to deliver a new consumer engagement model