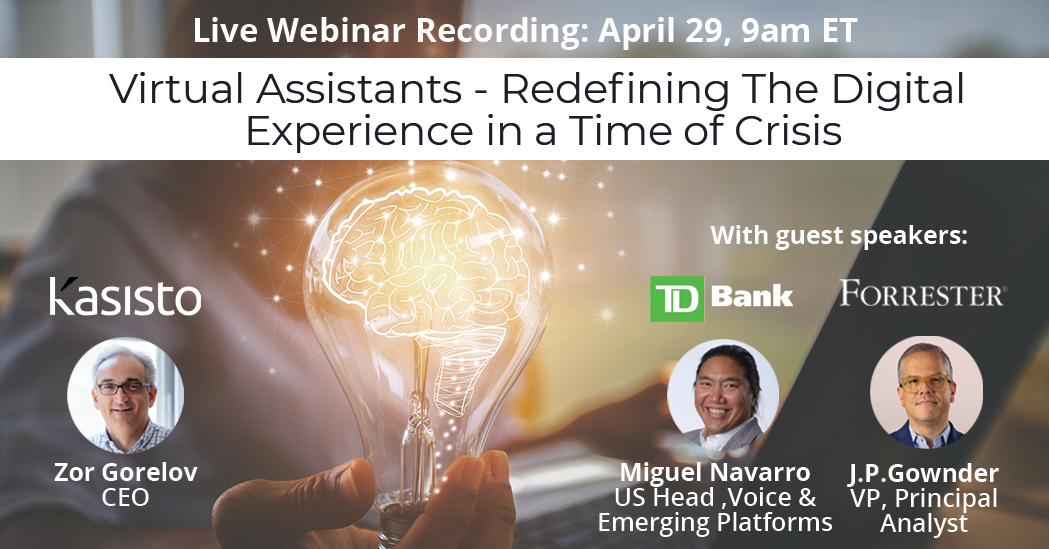 Uncertainty drives people to ask questions. Many many questions. Consumers want to know about their financial vulnerabilities, and business leaders want to understand how best to navigate these uncertain times.
And the more questions they ask, the more stress is put on the financial institutions' call centers and other banking staff, while leaving the consumer having to wait hours on a call center line for help, or the business leader confused as to what financial assistance is available to their firm.
Conversational AI through the use of virtual assistants presents a unique opportunity for the financial services industry to redefine the digital experience, and offer consumers the certainty of getting their concerns addressed quickly and efficiently.
How financial institutions act now, in a time of crisis, will define how consumers view them in the future.
A few key takeaways attendees will leave with:
Learn from industry leaders as to how banking consumers are being affected by the currently global health pandemic
See, in action how a virtual assistant and chatbot can quickly respond to crisis related questions in the context of financial products. - i.e, can you help me defer my loan payment during the COVID-19 pandemic? Does my company qualify for an SBA loan under the new federal stimulus package?