A Kasisto & BankSouth Case Study:
It's not a "bot," it's the face of your financial institution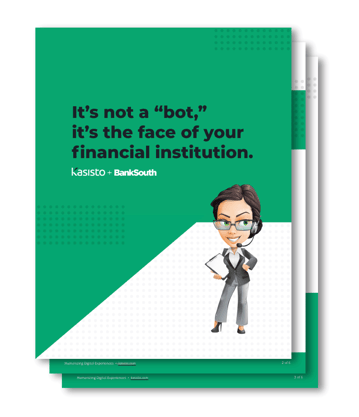 Digital is the new normal – There's a paradigm shift underway in the way consumers do their banking—the acceleration of digital banking.
In this case study, we investigate how this digital renaissance has many financial institutions, like BankSouth, working to "up their game," moving to (or upgrading) online account opening platforms, mobile and digital banking platforms, and adding other digital amenities to stay competitive. We also explore the successes BankSouth has enjoyed and how intelligent digital assistants (IDAs) will continue to evolve and gain acceptance and popularity among financial institutions. IDAs result in a superior digital experience and happier customers who buy more, stay longer, and are ultimately more profitable.