The State of Interactive Digital Assistants in Banking:
Coming of Age (But Still Dealing With Growing Pains)
Tuesday, December 6th 2pm ET/11am PT
Customers today do more, want more, and expect more on banks' digital touch points – which means IDAs play a crucial role in banking experiences and customers' ongoing relationships with providers. This session will lay out the latest research on the role of interactive digital assistants (IDAs) in banking. We'll highlight new consumer data, best practices, predictions for the future, and next steps for providers.
Kasisto's Chief Product and Customer Experience Officer, Lindsay Soergel, and guest speaker Forrester's Principal Analyst, Peter Wannemacher, will walk through a discussion focusing on:
Where we're at: The last three years have revealed the opportunities – and threats – of digital experiences and interactive digital assistants in banking
Why this matters: Digital experiences are driving business growth in banking
What better looks like: Best practices and emerging shifts in interactive digital assistants (in banking and beyond)
Where we're headed: Predictions and recommendations for banking providers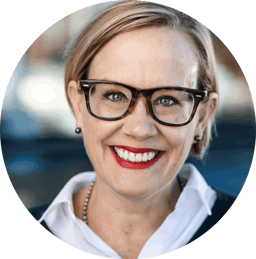 Chief Product and CX Officer


About Kasisto
KAI is the leading digital experience platform for the financial services industry. Kasisto's customers include J.P. Morgan, Westpac, Standard Chartered, TD, Manulife Bank, and credit unions such as Fairwinds and Excite – and many more. These financial institutions chose KAI for its proven track record of driving business results while improving customer experiences. The platform is engaging with millions of consumers around the world, all the time, across multiple channels, in different languages, and is optimized for performance, scalability, security, and compliance. KAI is built with the deepest Conversational AI portfolio in the industry. Kasisto is headquartered in New York City, with offices in Silicon Valley and Singapore. Kasisto Singapore Pte Ltd is a wholly-owned subsidiary of Kasisto. For more information, visit kasisto.com.