GUIDE
The Banking CMO's Guide to Amazing Banking Experiences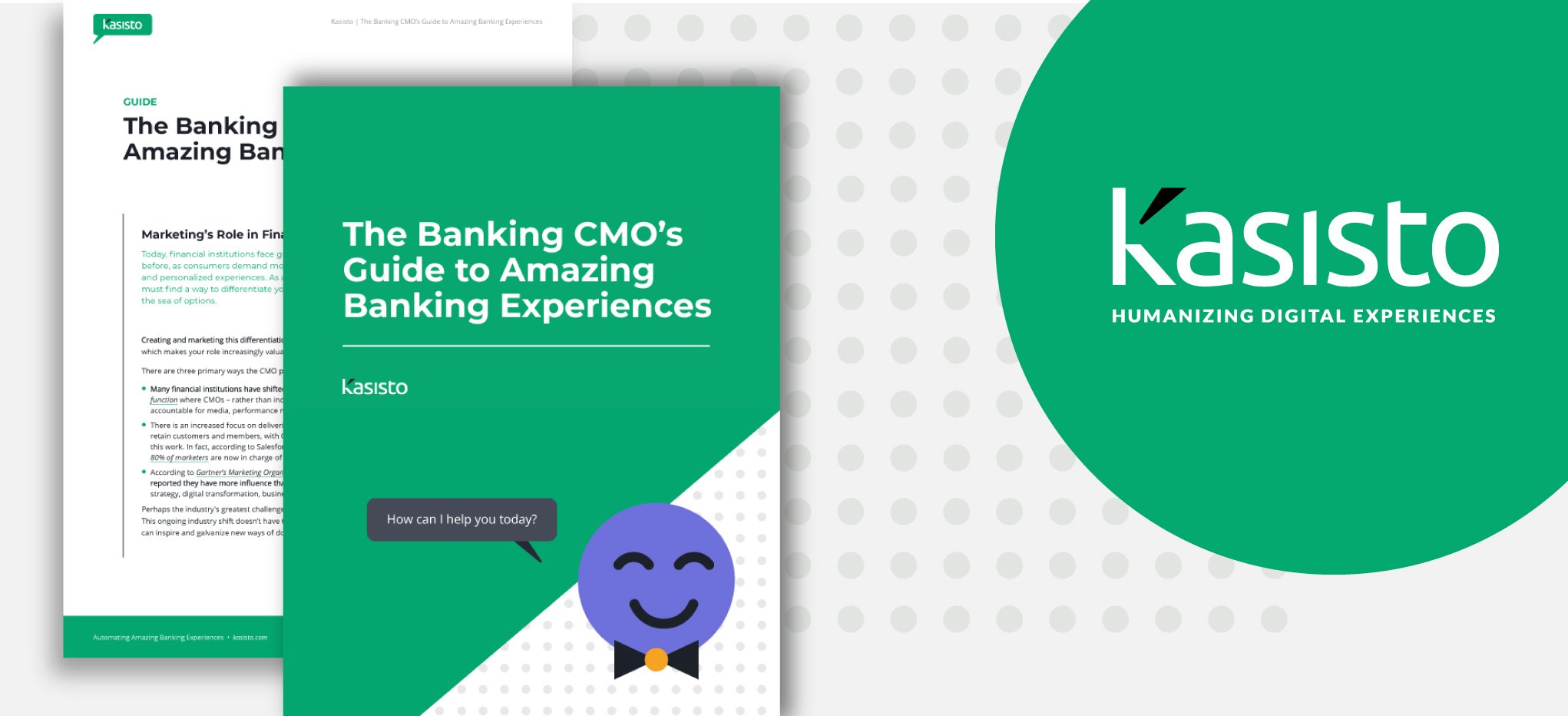 Marketing's Role in Financial Institutions
Today, financial institutions face greater competition than ever as consumers demand more convenient, frictionless service and personalized experiences. With this ongoing industry shift, Chief Marketing Officers must find a way to differentiate their brand and stand out among the sea of options.
Kasisto's latest guide, "The Banking CMO's Guide to Amazing Banking Experiences," gives a detailed overview of navigating the industry's greatest challenge, the transition to digital experiences. Learn more about:
How to deliver digital experiences that attract and retain customers and members

How to create exceptional customer and member




experiences that help your institution compete and grow




in the digital banking world

How an AI-assisted channel helps accelerate digital transformation and deepen relationships.

How to select the right partner to deliver your best branded digital banker and more!
About Kasisto
KAI is the leading digital experience platform for the financial services industry. Kasisto's customers include J.P. Morgan, Westpac, Standard Chartered, TD, Manulife Bank, and credit unions such as Fairwinds and Excite – and many more. These financial institutions chose KAI for its proven track record of driving business results while improving customer experiences. The platform is engaging with millions of consumers worldwide, all the time, across multiple channels, in different languages, and is optimized for performance, scalability, security, and compliance. KAI is built with the deepest Conversational AI portfolio in the industry.