A Unified Digital Experience that Exceeds Customers Expectations
Kasisto and Engageware (formerly TimeTrade SilverCloud) have partnered to deliver a solution that deepens customer engagement, significantly reduces cost-to-serve, and ensures only the latest, most accurate content is presented to customers, in real time. This state-of-the-art digital assistant, pre-loaded with banking specific content enables banks and credit unions of all sizes to automate digital interactions, enable self-service, and provide a world-class Unified Digital First experience. Deliver a smart, conversational, and human-like banking experience through an intelligent digital assistant.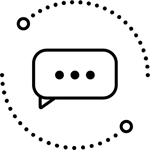 Provide banking customers with accurate and timely content, offered through as a managed service. Connect banking customers and banking staff through an intuitive and intelligent time scheduling experience, when expert help is needed.
Unlike other solutions on the market, the Kasisto + Engageware digital assistant understands the complexities of language and delivers accurate answers in real-time. This easy-to-install, pre-integrated and cloud-based solution offers the fastest time-to-value in the market, for a completely natural and unified banking experience.

Reduce cost to serve and live agent costs by 50% with Natural Language Understanding that recognizes what customers are asking, not just the words they are typing.

Ensure only the most current and correct content is accessible to customers and employees with a banking-specific knowledge base that's provided as a managed service.

Deliver a friction-free method to quickly schedule time
with banking staff when required through an
automated, easy-to-use appointment scheduling solution.
Chat with us and find out more about how our combined solution can help your company.
Watch the full webinar
Meeting Today's Customer Demand:

A Digital Assistant that can take you from Goal to Reality in 30 Days
TimeTrade SilverCloud and Kasisto Partner to Provide Industry-Leading Digital Assistant
Their combined digital-first solution delivers accurate answers in real time, strengthening customer engagement and reducing handle times.
Our combined offering
Download our PDF infosheet with details of the combined, digital-first offering.