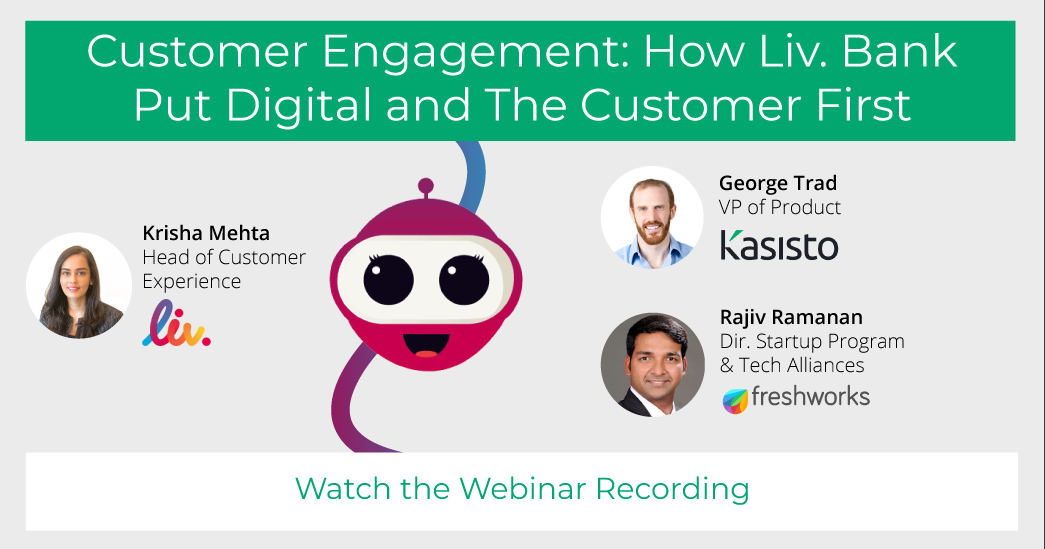 Since its launch in 2017, Liv. - the UAE's first digital-only bank - has been at the forefront of offering differentiated digital experiences by focusing on lifestyle banking for millennials. Liv.'s virtual assistant, Olivia, offers a perfect mix of AI-powered conversations and seamless live-chat handoff. This combination enabled Liv. to experience high customer satisfaction as it continue to be one of the fastest growing banks in the region.
Watch Kasisto, Liv. and Freshworks' panel discussion as we dive deeper into:
What differentiates Liv's customer experience and servicing strategy?
Why was it important to offer both a virtual assistant and live chat support?
What does success look like?
How does KAI + Freshworks support Liv.'s vision as a digital first bank
What's next for Olivia?